Week 1
🧠 Module #1 – Consulting Mindset: Introduction to the basic consulting mindsets, mental models & consulting process
Week 2
🎯 Module #2 – MECE Mind: The powerful framework to help you sharpen your thinking
💡 Module #3 – From Information To Insight: Introduction to the pyramid principle and synthesizing & organizing complex information
Assignment: Consulting services MECE assignment & mock chief of staff research assignment
Week 3
🔬Module #4 – Real World Problem Solving: Using MECE, Pyramid Principle and hypothesis tools to break down real-world problems into problems that can be solved
Assignment: Using SCQA & issue tress in a real-life Facebook strategy case study
Week 4
📊 Module #5 – Kick-Ass Presentations: Learn the PowerPoint secrets of strategy consultants, master flow & understand how to craft your message to different audiences
🔥 Module #6 – Beyond Consulting Presentations: Creating Memorable & Persuasive Content: Implement tools from cognitive neuroscience and other disciplines to create memorable messages
Assignment: Create a four-page PowerPoint presentation implementing the principles taught in the course on any topic & get one round of feedback from Paul
---
Course Format – Weekly Cadence
The course will generally keep the following seven day rhythm:

If you've purchased access to the LIVE sessions, you will have access to live workshops and individual 1-on-1 coaching depending on the tier you have purchased
---
The People Who Have Gotten The Most Out Of This Course:

---
Course Outcomes
Understand and communicate in the "language" of strategy consultants
Be able to understand the difference between the symptom and a problem
Understand how to take a large set of complex data, facts & analysis and synthesize it
Organize a presentation in a clear, simple & persuasive way that inspires action
Have increased confidence in your ability to lead and structure complex projects
THIS COURSE INCLUDES
LIFETIME ACCESS TO THE COURSE
2+ hours of lecture content and 25+ lectures
Simple and easy to understand lectures on MECE, Pyramid Principle, Issue Trees, Problem Solving, Slide Design, Storytelling, PowerPoint and Persuasion
A fun exercise to help you improve your ability to synthesize & structure
An in-depth real-world case exercise on Facebook's shift from desktop to mobile
Multiple challenging assignments that will enable you to put this principles into practice
Access To A Private StrategyU Community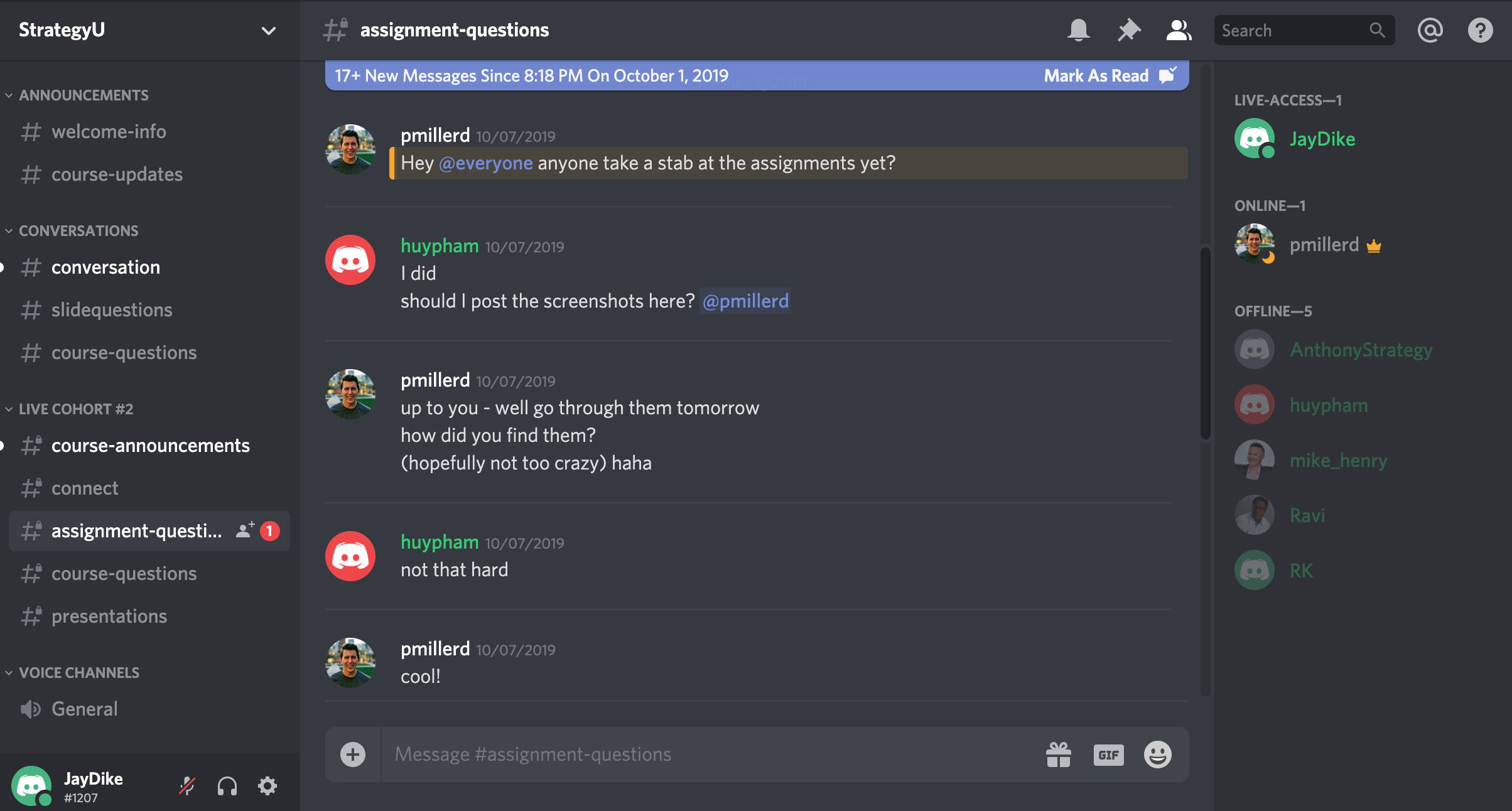 You will be able to ask questions to other students, DM Paul and post your exercises for feedback from other students
+Additional Bonus Content
Bonus Content: 100+ PowerPoint Template Slides that you will actually use ($49 Value)
Bonus Content: video on 14 PowerPoint Hacks For Making Slides
👉 Ready To Enroll? Three Options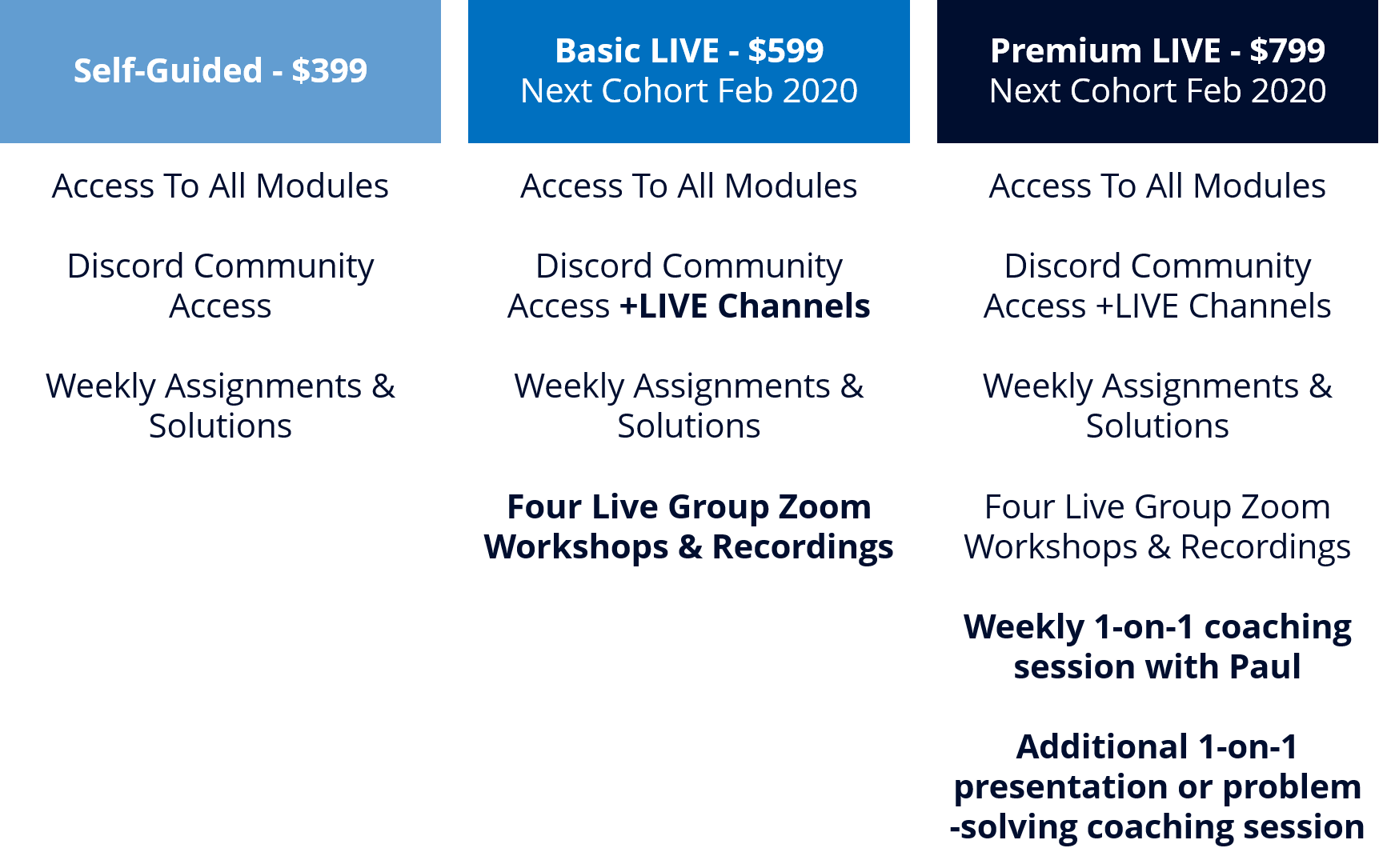 Want to upgrade later? You can purchase a $200 course upgrade at a later date if you decide you want to take part in a live cohort. You are eligible to participate in as many live sessions as you'd like!
---
Have A Learning Subsidy @ Work?
Use this template to get reimbursed for your purchase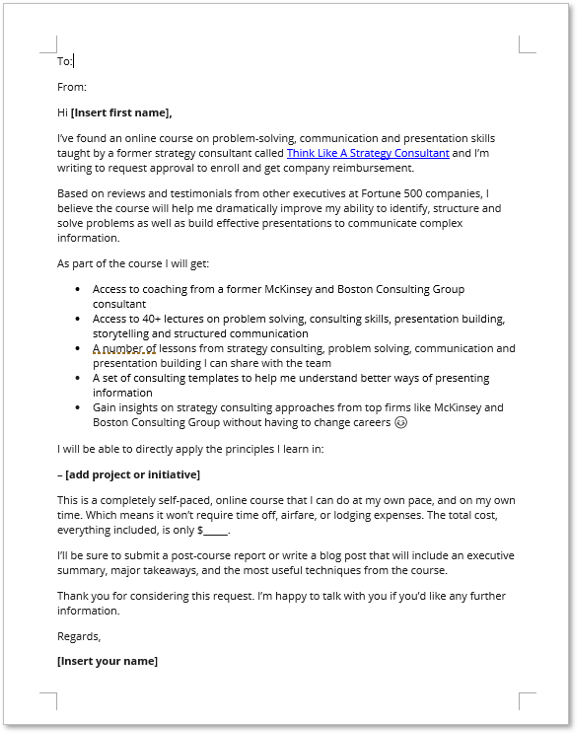 ---
🎁 FINANCIAL AID OPTIONS 🎁
I don't want want financial circumstances to hold someone back with the motivation to learn. If you want to be considered for a reduced gift price, please go through a pay-what-feels-right exercise to determine what works for your situation.